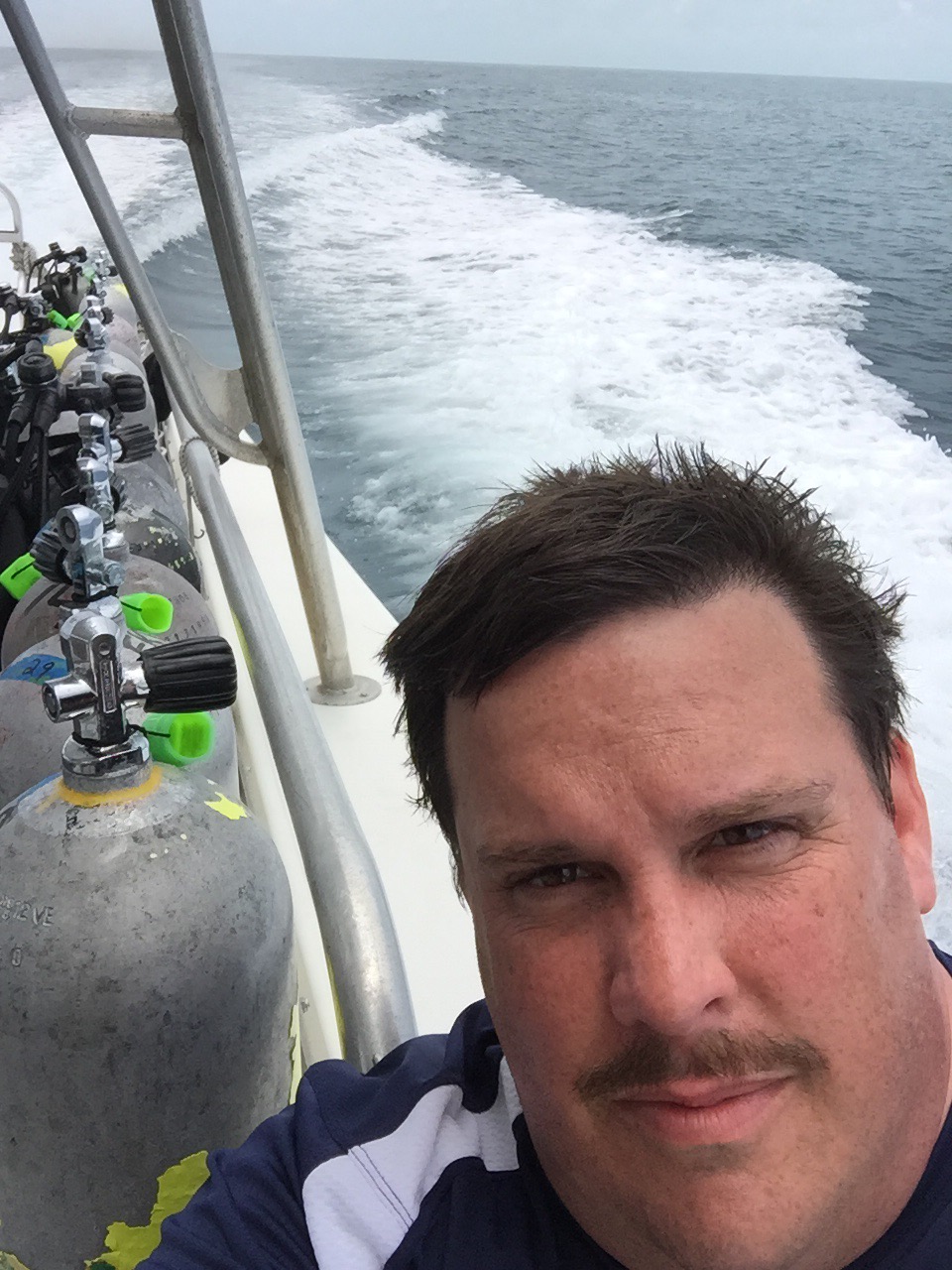 Last week in the Keys was amazing.  10 dives in 4 days, 8 of them were deep dives on wrecks.  We dove Thunderbolt, Eagle, Spiegel Grove, Vandenberg (twice), Cayman Salvage Master, Duane, and Adolphus Busch.  Tropical storm Collin took a bit of the fun out of it, but it didn't keep us from the diving….which was awesome!
Aside from the wrecks, we saw BIG barracuda, rays, sharks, and numerous other small fish.  What else could you ask for?  Friends?  Well…we had those too.
Thanks to Aquatrec for setting up the trip!